Maricopa Ambulance now serving HonorHealth
December 21, 2018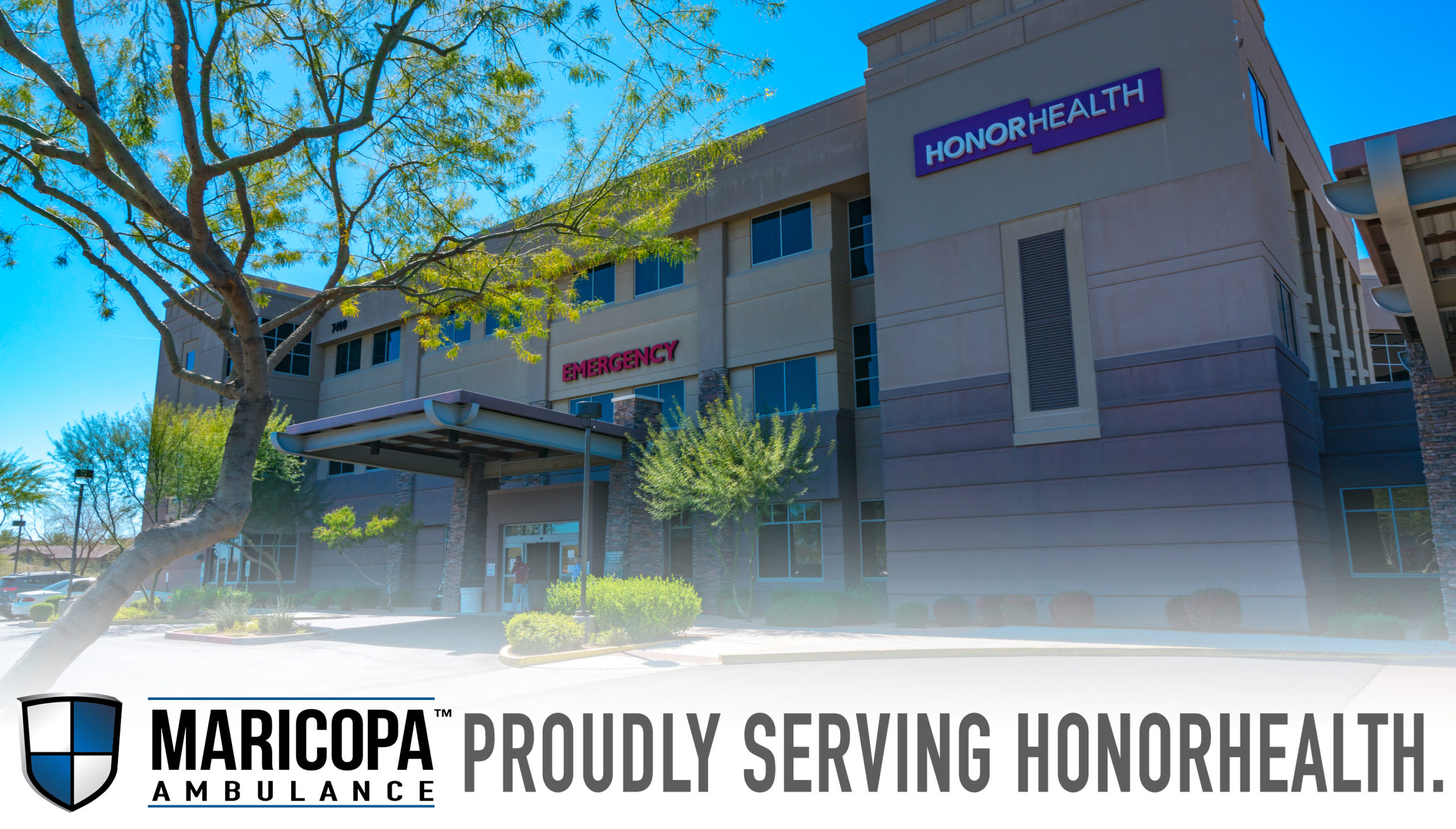 Maricopa Ambulance is pleased to announce that they have contracted with HonorHealth as a provider for medical transportation services to and from its facilities. Beginning early 2019, Maricopa Ambulance will serve patients at HonorHealth's integrated health system of five hospitals and multiple medical facilities in Phoenix and Scottsdale. The contract has been approved by the the Arizona Department of Health Services (ADHS).
"Maricopa Ambulance prides itself on providing medical transport to our patients with professionalism, friendliness and accountability," said Maricopa Ambulance CEO Bryan Gibson. "We are pleased to extend that service to HonorHealth and work with their staff to further streamline and improve transportation services at their facilities for an improved patient experience."
Maricopa Ambulance holds a certificate of necessity to provide ambulance service in Maricopa County and is designated a Premier EMS Agency from the Arizona Department of Health Services. Maricopa Ambulance is the 9-1-1 ambulance service provider to the City of Scottsdale.