Maricopa Ambulance receives EMS training center certification from Arizona Department of Health Services
May 30, 2019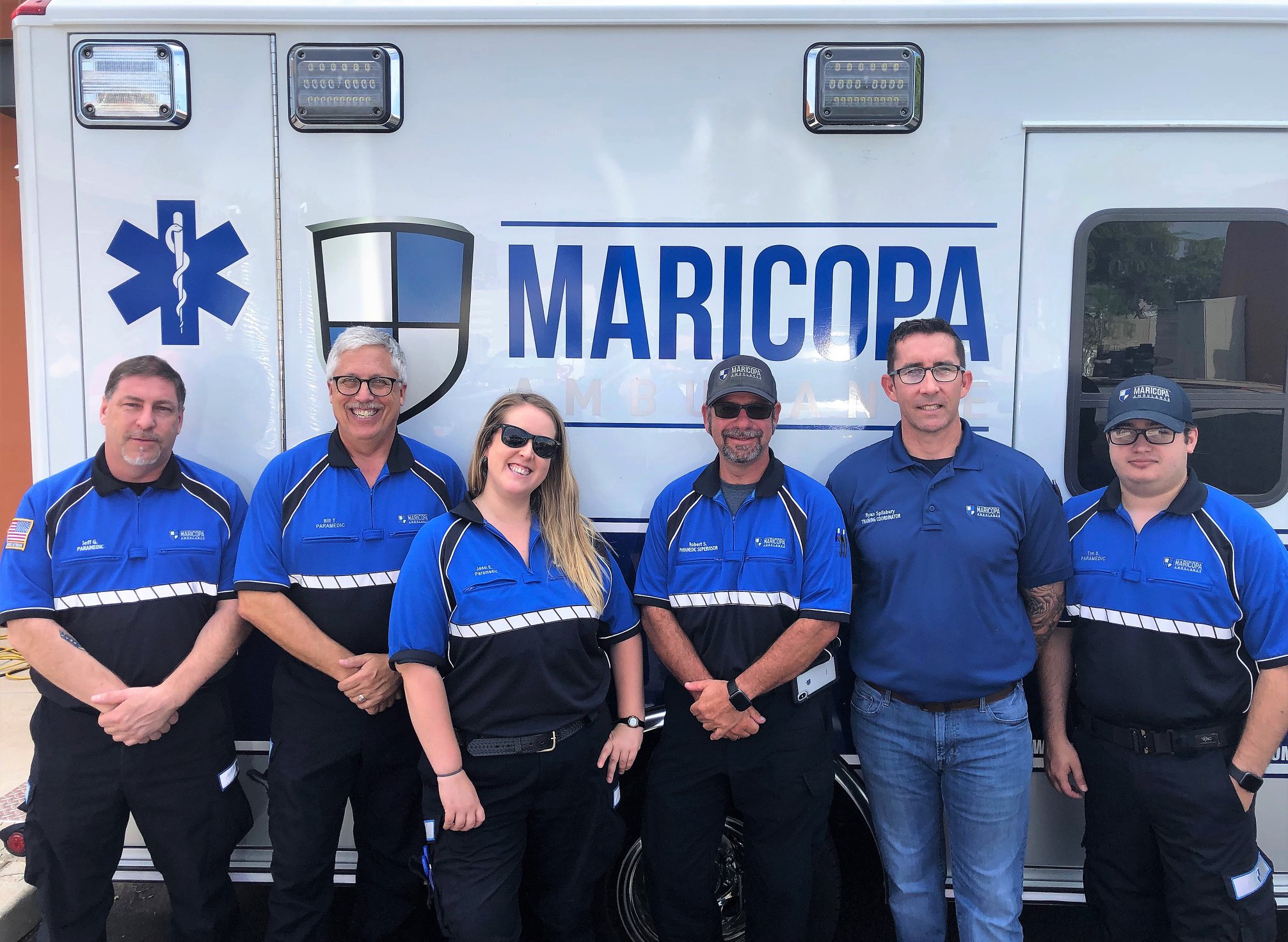 Maricopa Ambulance this week was officially recognized as a state-certified EMS training center by the Arizona Department of Health Services Bureau of Emergency Medical Services and Trauma System.
"Maricopa Ambulance is committed to providing the highest levels of clinical training for our EMS professionals, and we are honored to be designated as a state-certified training facility," said Regional President Alan Smith. "We look forward to providing comprehensive EMS certification and continuing education programs for paramedics and emergency medical technicians and to making continued investments in our training center."
Under the direction of Dr. Bruce Horwood, the company's medical director, and Training Coordinator Ryan Spilsbury, the Maricopa Ambulance Training Center will offer a wide range of classes, including national registry EMT and paramedic certification courses, refresher courses, advanced cardiac life support, Handtevy pediatric emergency standards, pediatric advanced life support and CPR classes. The Maricopa Ambulance training center is also a certified American Heart Association training site.
"The importance of continuing education for EMS personnel and first responders cannot be understated," said Spilsbury. "Our field professionals are required to stay on top of the latest clinical practices and equipment in order to provide the best prehospital care to our patients. We're committed to providing this experience in a challenging, hands-on, field training environment that encourages students to excel."
Maricopa Ambulance is recognized as a Premier EMS Agency by the Arizona Department of Health Services and is a member of the Arizona Hospital and Healthcare Association, the Arizona Health Care Association and the Arizona Ambulance Association. For more information, visit www.maricopaambulance.com.
Maricopa Ambulance is a member of the Priority Ambulance national family of companies. For more information, visit www.priorityambulance.com.