Maricopa Ambulance promotes Michelle Angle to Vice President of Operations
May 17, 2022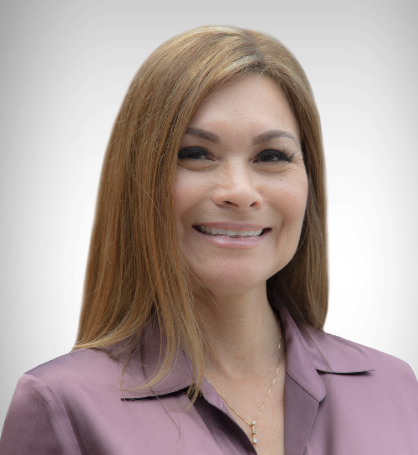 Maricopa Ambulance has promoted Michelle Angle to vice president of operations for Maricopa Ambulance overseeing five 911 ambulance contracts with local municipalities, as well as interfacility ambulance service contracts with health systems and medical facilities.
Angle was one of the first employees of Maricopa Ambulance when the company received its certificate of necessity (CON) from the Arizona Department of Health Services (ADHS) in 2016. As director of marketing and business development, she has been instrumental in the company's accelerated five-year growth building trusted relationships with local hospitals, medical facilities and public safety partners. Today, the company has more than 450 employees and 85 ambulances serving 80,000 patients annually throughout the Valley.
"Michelle has developed strong relationships with hospitals and first responder partners over a 20-year career in health care in the Valley, and her understanding of customer needs has largely contributed to our success and growth in the state," said Chief Operating Officer Steve Blackburn. "She has been a core part of our Arizona leadership team from the day that we opened our doors. We look forward to her continued leadership as she focuses on quality service to our current patients and expanding that excellent service to other partners in the region."
Maricopa Ambulance serves multiple hospital systems in the Valley and is the largest 911 private ambulance service partner to Maricopa County fire departments. Through contracts with Scottsdale, Surprise, Glendale, Goodyear and Chandler, the company provides emergency 911 response to communities with more than 1 million Valley residents.
"As I expand my role in Maricopa Ambulance, my goal is to maintain our focus on our mission of service to our communities, partners and patients," said Angle. "Maricopa Ambulance has a passionate, talented operational leadership team and our field crews are committed to serving our patients and customers with the highest level of care. It will be an honor for me to continue to work alongside them and empower them with the tools to best serve our patients and customers."
Prior to joining Maricopa Ambulance, Angle served for nearly a decade in business development and government relations roles with Arizona ambulance companies Rural/Metro Corporation, PMT Ambulance, American Ambulance and StarWest Associates.
As part of the senior leadership team at PMT from 2004 to 2012, she played a vital role in the implementation and operational management of various municipal high-performance EMS contracts. When PMT joined Rural/Metro in 2012, she continued working closely with Valley fire departments to ensure contract compliance, as well as maintain the oversight of marketing and community relations, now representing both Southwest Ambulance and PMT.
In 2002, Angle was appointed to the Arizona-Mexico Commission by then Gov. Janet Napolitano, where she held a board position for 13 years. During her time as a board member, Angle was key in the development, implementation and ongoing achievement of the annual ambulance donation program, targeting cities and towns throughout Mexico unable to purchase ambulances, equipment and supplies necessary to properly care for their communities.
Angle is currently an active member and participant of multiple Chambers of Commerce in Maricopa County communities, Arizona Emergency Medical Systems (AEMS), Arizona Ambulance Association, Arizona Hospital and Healthcare Association, AzCHER and the Arizona Health Care Association. She also is a graduate of Scottsdale Leadership Class 27.
For more information about Maricopa Ambulance, visit www.maricopaambulance.com. Maricopa Ambulance is a member of the Priority Ambulance national family of ambulance companies. For more information on Priority Ambulance, visit www.priorityambulance.com.